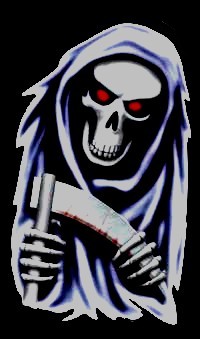 Organization News
Well there were a few difficulties with the Phoenix trip (see review page), but we still had a good time in the nice cool woods. I hope everyone is looking forward to the next one.


For the July date the suggestion is Close action - about 5 or ten miles from Free Fire Zone where we went on the 6th May. I still haven't heard any more about the free trip - so unless I find out otherwise, we'll have to set a date for the 22nd. Sorry if that makes the July and August trips a bit close together, but I'm trying to arrange for the Max amount of people to go.

For August, there has been some suggestion that we try the Phoenix Urban site again. If thats the case, we can only really go on the 5th as they have some events on that month as well.

The September site looks like it could be South Yorkshire Airsoft (see link below). They actually have a couple of sites - the main one near Sheffield, and an old 60 acre training camp near Nottingham. They are a new company, so they might be worth trying out. If you have any more suggestions please contact me.

Of course GLM games take precedence over Reaper away trips, so if there is a Messingham game or something, we'll have to work around it.


For newer members we're running a Flecktarn or splinter pattern kit at the moment with olive webbing - if you need badges let me know. The uniform isn't strict, but I'd rather you wear a badged flectarn or splinter jacket if you can.
http://www.freefirezone.co.uk/
http://www.phoenix-airsoft.co.uk/
http://www.close-action.co.uk/





The Reapers are a Grimsby based Airsoft team. We were formed so that we could organise trips as a team to various Airsoft sites around the country.



We play for fun, and don't really train together, but we have all been playing a while and would like to meet more people and shoot them - and be shot by them of course....


We currently have around 20 members, and I think when we've finished sorting things out that number should double easily.


Our ages range from 14 to 45 and at the moment we usually play at Lindsey Airsoft in Manby (see link below). Though we do miss having a woodland site - at least we get to shoot both in an urban setting and outdoors.
We will have a new web site soon at this address:





How Do I Become A Member?
By coming along and playing with us, and if we get on ok, you get a nice Reapers badge and an invite to the next away game.
A vid taken during our away trip to Free fire zone on 6th May - including Jims somersault
I put a guestbook on - just in case anyone had any comments or wanted to abuse us....